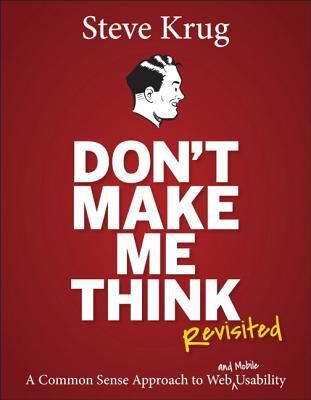 This book was laying around at my work for quite some time, so, despite being an outdated edition (Second Edition, 2005), I thought that it was worth a try. I didn't get disappointed.
In a simple, concise and humorous way, Steve Krug points out the most common mistakes that are made during web development, with simple to follow instructions. I'd dare to say that it's a good book to introduce somebody to Usability, something that anybody who wishes to design a good product should know about (at least the basics).
I'll try to look for the earlier edition, as I read somewhere that there are examples and extra information involving mobile devices on this newer book.
Recommended for anyone involved with web development. Just try to get the new, revisited edition, published in 2014.